Practice journeying at Calming Winds.  Shamanic Journey Practice Night will be a evening where there's some new techniques shared and we will practice them with live drumming.  If interested in joining, register by Emailing Tonia at calmingwindshealing@gmail.com.  Practice night is a donation based evening.  If you have further questions, please contact Tonia at 571-271-5411.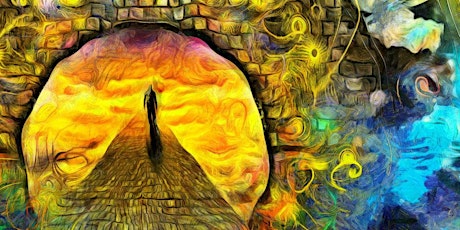 The Shamanic Journey Workshop for your group is a 4-5 hour workshop where you and your friends will learn how to experience the shamanic journey. The shamanic journey is an adventure in consciousness where you alter your awareness to enter the Non-Ordinary Reality that lay beyond the five physical senses.  During this workshop you will be guided in visionary journeys to access the landscape of the Lower World and to connect with your Power Animal, the totem animal unique to you. The techniques you learn can then be used in your regular spiritual practice to provide personal empowerment, new insights and knowledge, and guidance through the practical situations of life.
This workshop will be taught by Tonia Bultrowicz and Ed Surma. Both are experienced
shamanic practitioners who have received hundreds of hours of in-person and online training in addition to performing years of individual study and practice.
Workshop will be conducted in Leesburg, Virginia and limited to 6 people. There is a possibility that the teachers will travel to your location for a group event, if no further than 1 hour from Leesburg, Virginia. There will be a small transportation fee and a minimum of participants for this request.
Items to bring with you:
Eye covering such as an eye pillow, sleeping mask, or banana.

Rattle and/or frame drum (Native American style). If you don't have one there will be some available for loan.

Blanket for lying upon, and pillow and a blanket for covering if desired.

Pen and notebook to record your journeys.

Please wear comfortable clothing. Water will be provided, but snacking is not permitted during the course. Audio or video recording, photography, or other data capture is not permitted.

Mask for personal protection.